IGT "UMBRIA" elegant and full-bodied wine
ROSSO GALDINO  Ruby and full-bodied (12-13 % vol.). If oxygenated half an hour before drinking (18°-20° temp.) it gives fragrances of cinnamon, cloves, blackberries. It benefits by a short stay in wooden casks aimed to soften Sagrantino tannins. In fact a high percentage of Sagrantino is included in its composition, together with Sangiovese, Merlot and Cabernet Sauvignon. It's excellent with roasted hunting, red meat, game and seasoned cheese.
READ THE BACK LABEL
I delighted in the sun when I was a grape,
so as the unlimited and windy space of Montefalco countryside.
I'm the result of men's passion and their rough hands:
so is my name.
Pour me.. and wait, patiently.
The room temperature will allow me to give off all my fragrances:
cinnamon, cloves, blackberries…
Drink slowly: You will taste the generous Sangiovese,
the Merlot, the Cabernet sauvignon, elegant and intense.
Taste me with your friends: in fact I love being with people
while eating and singing joyfully together.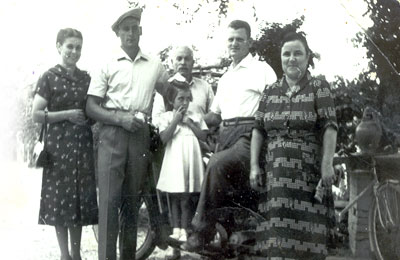 REQUEST PRODUCT INFORMATION