IGT "UMBRIA" lighty bitter
GRECHETTO  White, of native vine, it is a well structured wine (11,5-12 % vol.) it finds in BOTTI's property an ideal climatic background, which aids the concentration of sugar. Its golden yellow matches a fruity smell and a delicate, lightly bitter taste. It is specially enjoyable fresh (8°-10°), with hors-d'œuvre, fish dishes, rice with vegetables and white meats.
READ THE BACK LABEL
I lost the memory of my origins,
but Umbria has become my ideal land since centuries.
Montefalco hills,
exposed to the sun, make me like gold
and give me fragrances of almonds,
whitethorn and medlar flowers.
A fresh taste, lightly bitter.
I love nice meetings,
summer nights aperitifs…
the notes of the "Moonlights" music.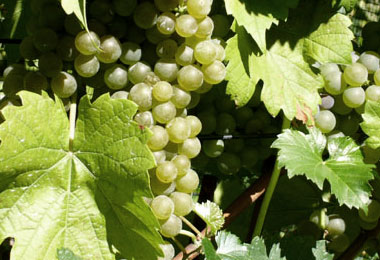 REQUEST PRODUCT INFORMATION